SPRING 2017
I realised the other day that it's been a long while since I published a new post on my website. A LOT of absolutely amazing and wonderful things have happened over this Spring (2017). Some of those things were experiences of a lifetime! So here are a few photos from the last few months…
Spring 2017 Round-up
The first notable event of the Spring was the result of a casual phone call from Mr Steve Knightley inviting me to join Show of Hands at their 25th Anniversary Concert at The Royal Albert Hall in London on Easter Sunday. It took less than a second of deliberation on my part to decide to accept the offer! Appearing alongside Show of Hands with Miranda Sykes were a number of guest musicians including a couple of dear friends Matt Gordon and Leonard Podolak, the totally fabulous Phil Henry and Hannah Martin, The Lost Sound Chorus, Rex Preston, Chris Hoban and Matt Clifford. It was honestly one of the most amazing experiences of my life so far, stepping out onto such an iconic stage with the overwhelming support of such a huge audience was utterly incredible. I must say I did have a few tears in my eyes and a lump in my throat during the final curtain call and subsequent standing ovation!
At the end of April I went off on a jaunt to the Shetland Folk Festival. What an amazing place! This festival was an incredible experience from start to finish. It was such a slick and well organised festival, run by people that are passionate about music and dance and very proud of their island and it's musical culture. All of the festival acts, the festival committee and the many, many volunteers were so friendly that I felt like part of a massive family from the minute I got there! Here are a few photos of me dancing with the awesome band New Road…
Towards the end of May and beginning of June I had a few solo shows at various folk clubs including Touchstones Gallery in Rochdale, Kiveton Park Folk Club in Sheffield, a concert with 1970's folk legends Hebric in Bailiff Bridge, Carrington Triangle Folk Club in Nottingham to name a few. You'll find a few videos on my music page from these events with a couple more still to follow.
I also somehow found myself on stage stepdancing with my favourite-ist band in the world, Le Vent Du Nord from Quebec in Canada. Just another one of those experiences of lifetime I'll never ever forget. Luckily my friend Jenny managed to grab a little bit of video footage of the moment just to prove it had actually happened!
And finally…. my most recent gig to date at Abbotsbury Subtropical Gardens all the way down in Dorset. On the 1st of July I performed at the Show of Hands One Day Festival on a very hot and sunny day! Another absolutely brilliant day surrounded by good friends, great food, amazing weather and beautiful music. The other acts at the festival included Geoff Lakeman, Kit Hawes and Aaron Catlow, Miranda Sykes solo, India Electric Co. and of course, Show of Hands with Miranda Sykes. I managed not to melt in the intense heat and went onstage slathered in factor 50 suncream to do a 30 minute spot to a very relaxed and supportive audience. I later joined Show of Hands during their headline set to do a cheeky bit of flatfooting to "Aunt Maria". A massive thank-you to Amanda and Vicky at Firebrand Music, the technical crew and JSW Ent. Group for all their organising, liaising, guitar polishing and general friendliness and for making the festival an event to remember.
All in all it's been a pretty special couple of months and the summer has only just begun!!! There are a load more exciting things coming up including a number of recording projects, one of them with my absolute hero Jeff Warner, an upcoming trip to Sligo to reunite with New Road, a very busy Sidmouth Folk Week 2017 comprising of gigs and backstage work, including an afternoon Ham Stage concert on Saturday 5th August and so much more. I will endeavour to keep my blog posts more up-to-date than I have recently!
I also realised that my debut solo album Poor Strange Girl was a whole year old on the 10th June this year! I can't believe how much has happened over the last year. It seems to have gone so quickly! The CD is still for sale on the Proper.com website and available to buy from me at my gigs.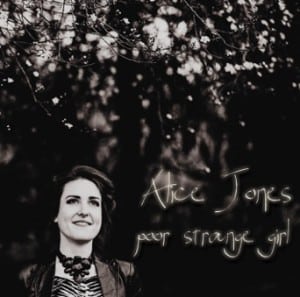 Check out my Music page for new videos…